Al Kofa Computer provides local and Network backup and recovery solutions in Dubai to store their copies of essential files & Folders on hard drives, NAS drives, or other storage devices connected to their systems or network.
Every business should maintain three copies of their data (one production copy and two backups), across two media types, with one backup stored offsite, such as in the cloud.
Create three copies of your data (1 primary copy and two backups)
Store your copies in at least two types of storage media (local drive, network share/NAS, etc.)
Store one of these copies offsite (in the Cloud)
We work with different backup solutions in UAE like Acronis, Veeam, and Vembu to provide our customers with the most effective backup solution.
Acronis Backup and Cyber Protection
Backup is not enough — Your business needs a complete cyber protection solution.
Acronis Cyber Protect integrates backup with advanced anti-ransomware technologies to keep your data safe from any threat.
Acronis Cyber provides cloud backup, one of the rising revolutions in backup solutions, which offers three packages: Acronis Cyber Protect Home Office, Acronis Cyber Backup, and Acronis Cyber Protect Cloud.
Acronis Cyber Backup provides a premium subscription that provides complete cyber protection, the only cyber protection solution that natively integrates data protection and cybersecurity.
Features of Acronis Cyber Backup
File and disk-image backup
Continuous data protection
Flexible backup and storage options
Acronis Instant Restore
Anti-malware scanning of backups
Safe Recovery
Data Protection Map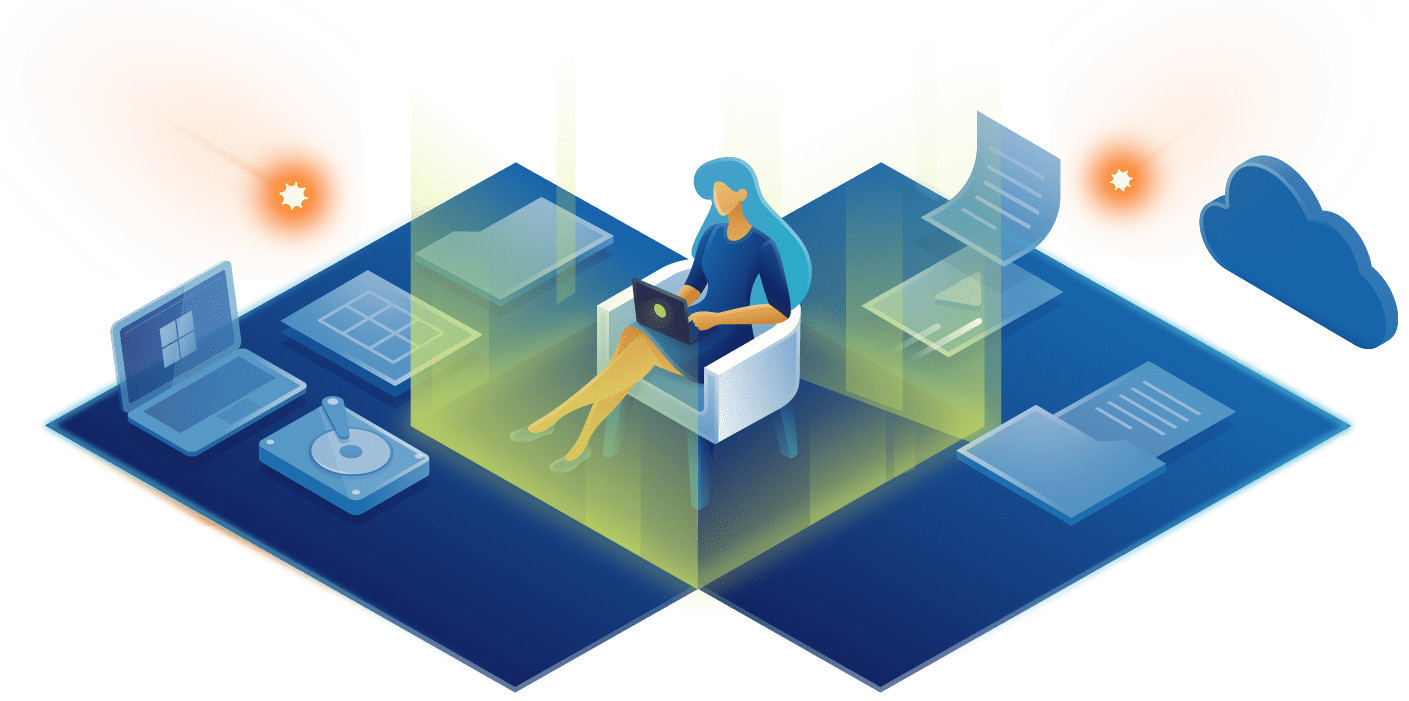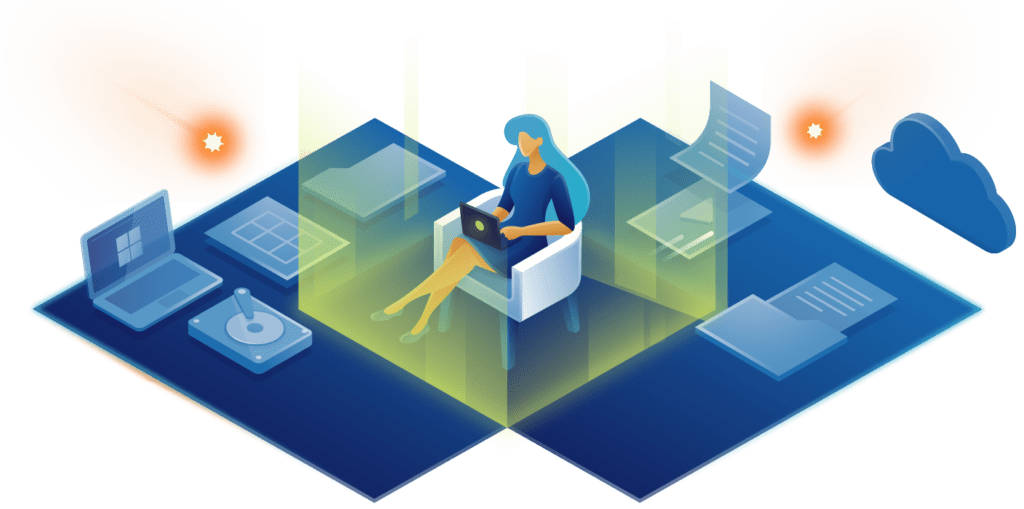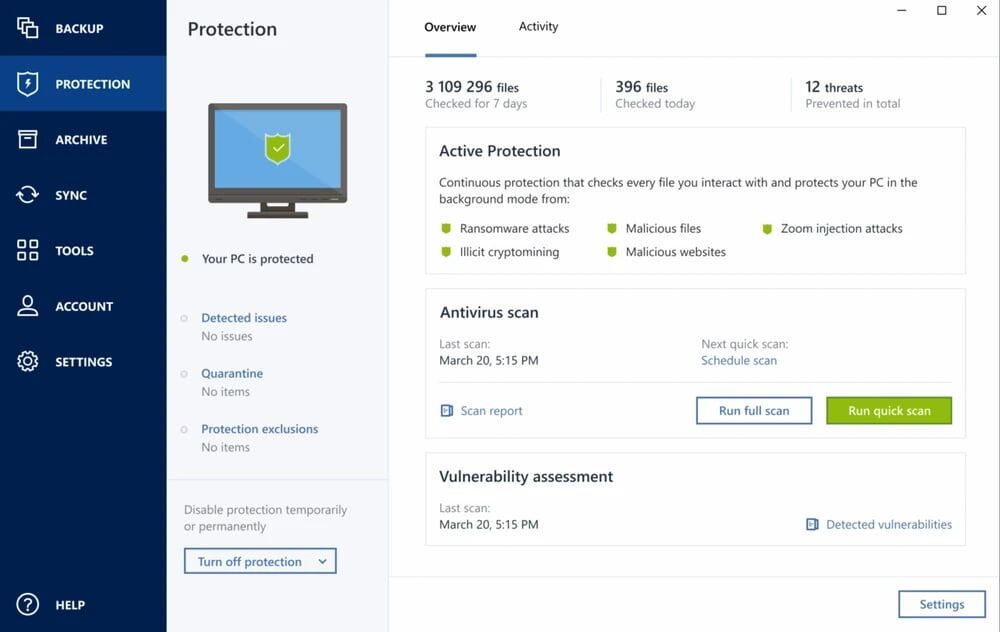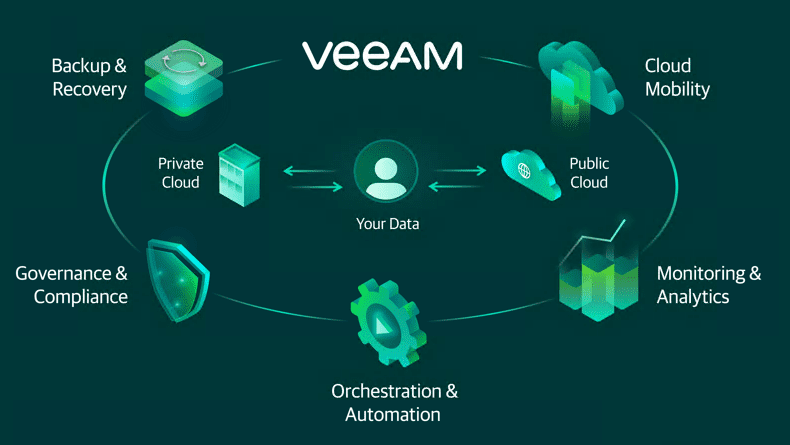 Veeam Backup & Replication
Veeam® Backup & ReplicationTM is a 4-in-1 backup and recovery solution for storage snapshots, backups, replicas, and continuous data protection in one product. Veeam is the industry leader, ensuring secure and reliable protection for your cloud, virtual and physical workload needs. It also protects against ransomware with Continuous Data Protection.
Veeam Backup & Replication delivers dependable availability across all cloud, virtual and physical workloads with a simple, flexible and reliable solution. Protect your data no matter the location or workload type with Powerful backup and instant recovery options.
Virtual: VMware vSphere, Microsoft Hyper-V
Physical: Microsoft Windows, Linux, Mac, and file shares
Applications: Microsoft, SQL
Vembu BDR is a complete Backup & Disaster Recovery solution for Virtual, Physical, Cloud workloads & SaaS Applications.
Vembu BDR Suite is a simple and affordable Backup and DR solution designed for small and medium-sized businesses having their own data center. Usually, SMBs manage their IT infrastructure with minimal resources and a constrained budget. Hence, Vembu helps SMBs to get enterprise-class backup and DR solutions at affordable cost without any minimum purchase quantity.
Deploy in minutes & get started with configuring the backup for your entire IT infrastructure from a single easy-to-use UI.
VM Backup & Replication: Agentless Backup and Replication & Instant Recovery for VMs
---
Windows Image Backup: Disk Image Backup & Bare-Metal Recovery for Physical Machines
---
Endpoint Backup: Comprehensive File Backup for Laptops & Desktops
---
File Server Backup: Fully Automated File Backup for Servers
---
Applications Backup: Robust Backup & Recovery for Applications and Databases